Back to photo page
This is Page-01
Page -Page-01 -Page-02 -Page-03
Email you ID CARDS in to.... the.highwayman@hotmail.co.uk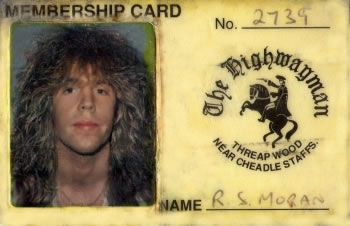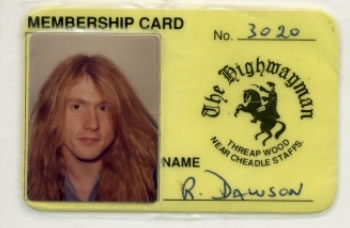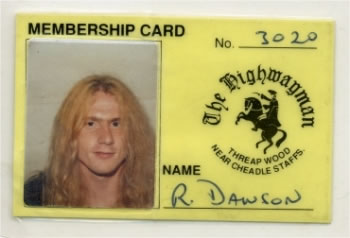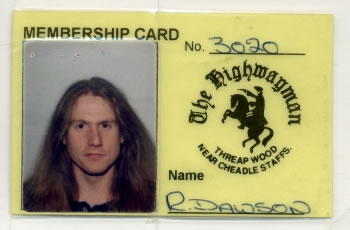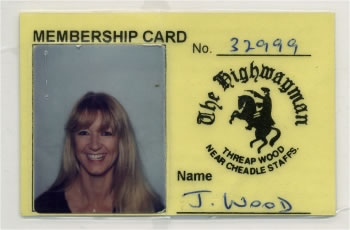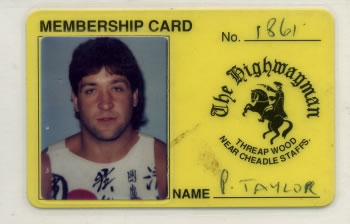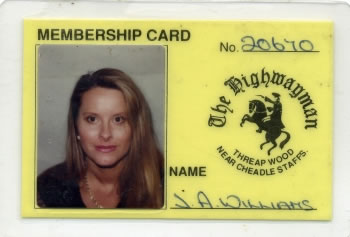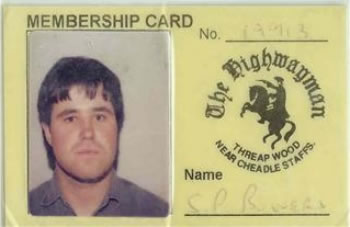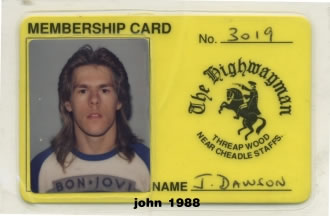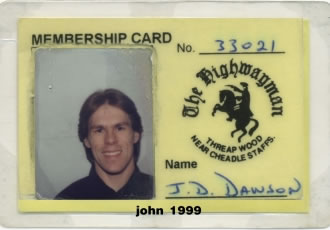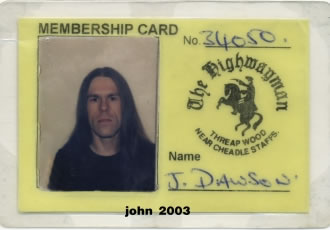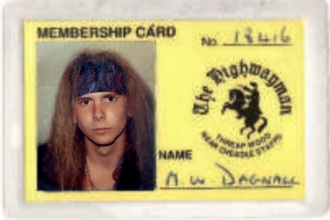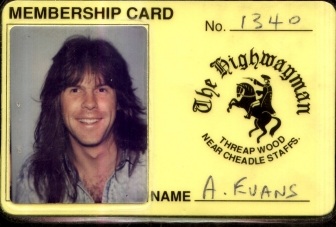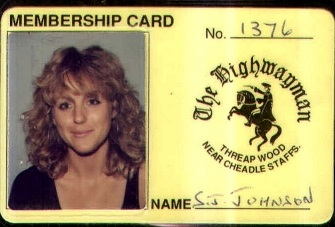 Thanx Evs and Sue for ID Cards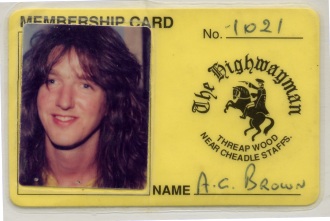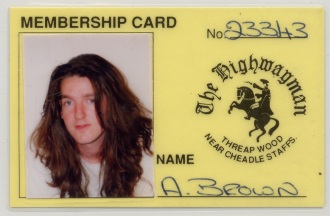 Thanx Andy for ID Card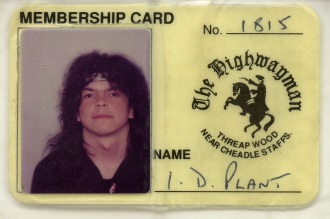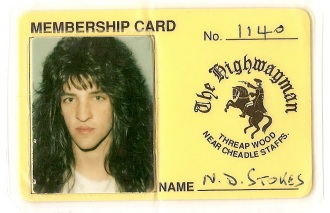 Thanx P for sending ID Card & Neale Stokes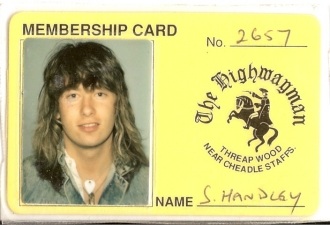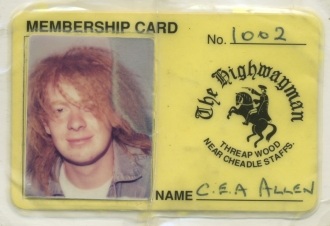 Thanx Shaun and Quiv for ID cards quiv id card was the 2nd one ever printed off as they started from 1000.
1001 is owned by the lady who printed them, her name is lyn and was one of the bar staff.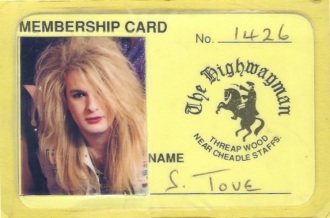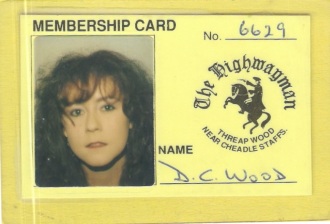 Thanx stove and dily for ID CARD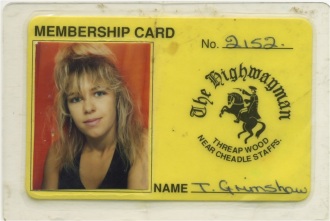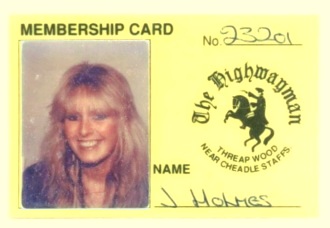 thanx Tina for ID CARD & photos and julie for id card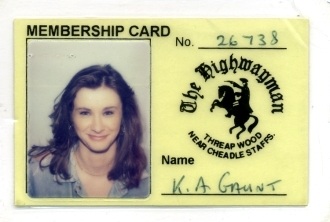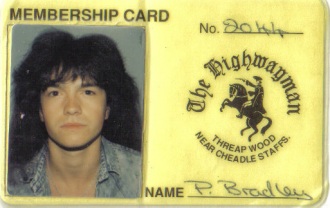 Thanx Kerry and Paul for ID Cards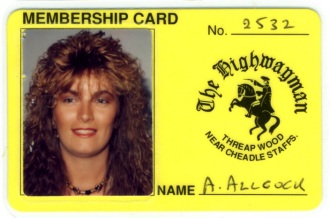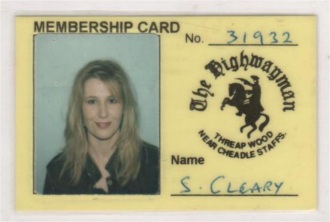 Thanx ange for ID card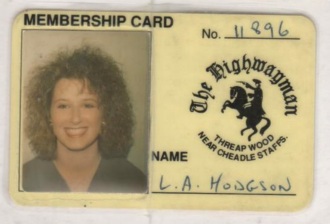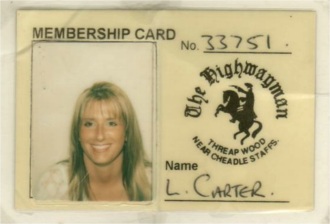 Thanx les and sue for your ID cards x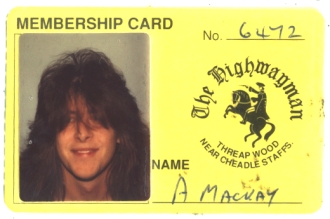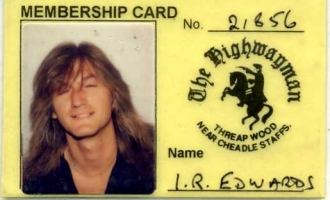 Thanx Andy and eddie for ID cards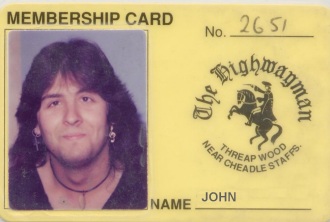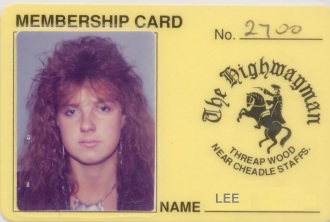 THANX TO JOHN AND LEE FOR ID CARDS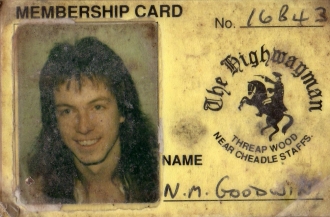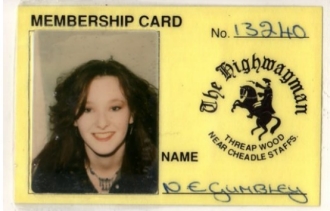 Thanx to nick and nicky and rob for these id cards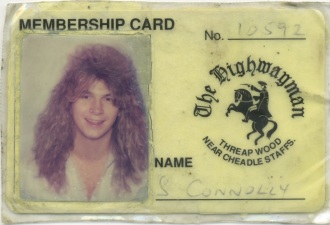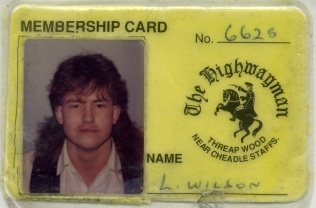 Thanx shaun & lee for your ID card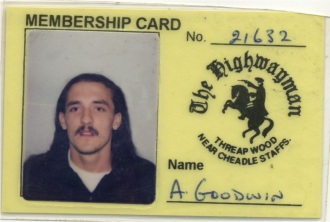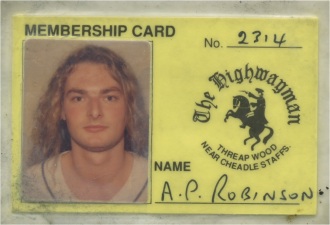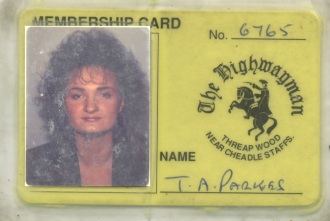 Thanx to bev for these ID Cards & stove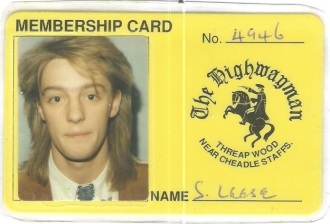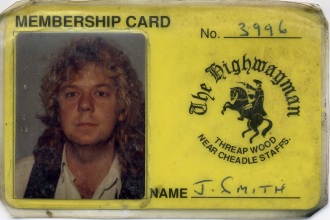 A very special to Jeff Smith for his ID Card and the flight in his plane over the highwayman
on sunday, which we took photos and will see on this site soon.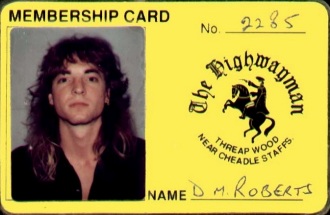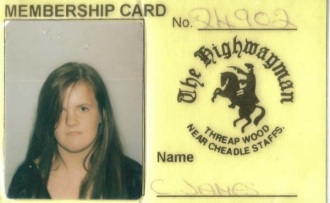 Thanx Daz for the ID card and the photos and chez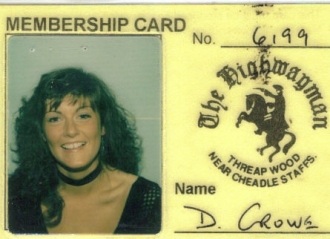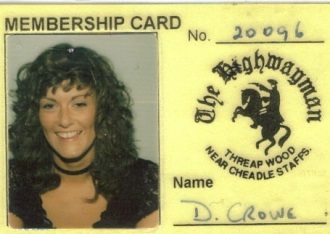 Thanx debs and chez for sending in there ID Cards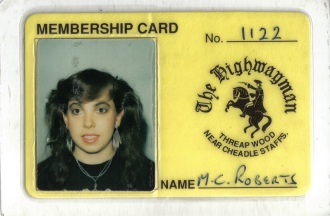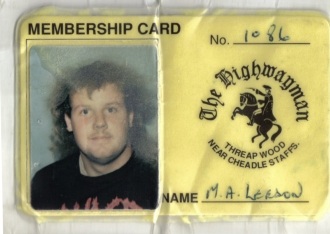 Thanx to Michelle and Mark for ID Cards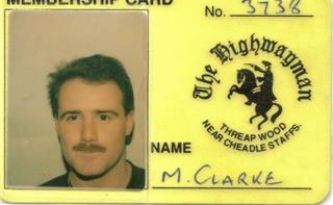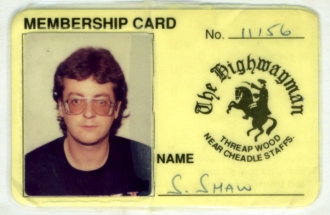 Thanx to mich and ange for sending in these ID Cards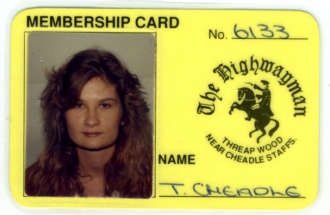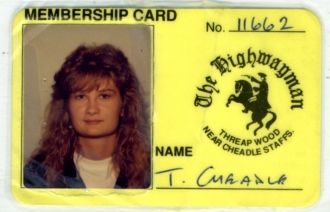 Thanx to gill and Dave for sending in ID Cards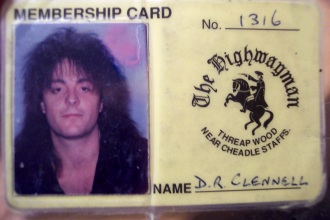 Thanx vee & Gavin Mottram for Id Card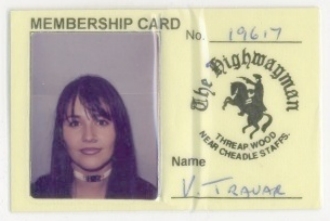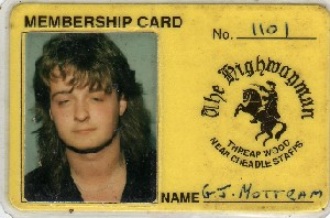 Thanx to mark ( AKA as joe ) for sending ID Cards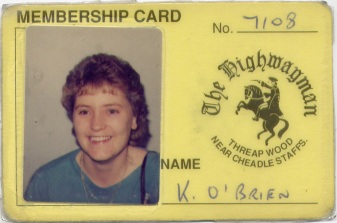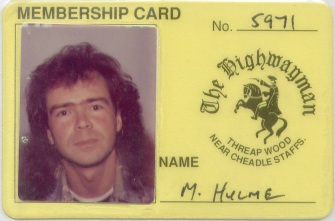 Thanx ali and Paul for your Id card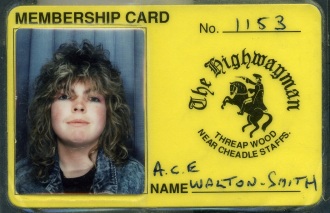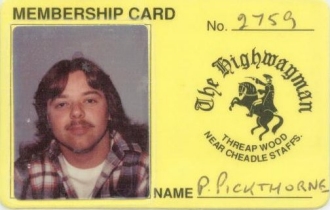 Thanx to Pete Harvey the owner of Winking Man for his ID card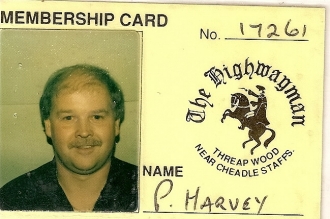 My good friend Gavin and his sister Karen